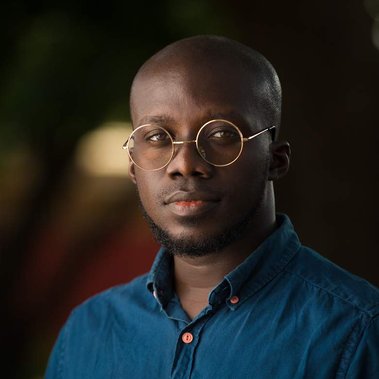 Hi! I'm Alfred, and I capture emotions.
The truth is that I document with my photography. I've managed to tell the story of humans and their amazing moments across 3 continents. Pamela and I have been documenting people, events, and weddings ever since we fell in love.
Above all things, I ENJOY making the dreams of my clients into reality. I love encapsulating moments that can be relived every time they look at a photograph.

Client list includes the Mastercard Foundation, Dr. Bronner's, Qater Charity, Impact Hub Accra, GCB Bank Ltd, GLITZ Africa, the Ministry of Sports, Youth and National Service of Namibia, OLAMS Gh Ltd , Debornir Afrik, and, Yafan Models.
When I'm not working on client work, you'll most likely find me working on passion projects, or volunteering my services to BitterSweet Creatives , or the ENS Akwaaba Foundation.
Ps: Pamela is my camera, you'll love her!
Just who is Pamela?
Pamela is my sweet lil' Canon camera. We've been together for awhile now. Do you want to see her?
Why photography?
There's something about immortalizing memories which just gets to me. It initially began because I enjoyed playing with my brother's point-and-shoot canon camera but with time, it got more. Now it's my job and hobby.
How will you describe your style?
Earthy. I strive to achieve weight in my photographs. Pictures are tied to memories and should reflect it.
What has been your highlight so far?
Undoubtedly, it will be being able to work with P.A.Y Namibia. They are another NGO I volunteered with while in Namibia. They focus on providing truly holistic education to students from kindergarten to secondary school. Check their website out!
Aside here, is there any other place your works can be viewed?
Yes, please. Check my social media, blog, and exhibition page.
How do we contact you?
You could message me here or use the floo network *wink* It doesn't matter what you wish to speak about (from equipment talk to price list), every email will be replied to,
Do you offer videos services too?
Not yet. But I've a list of video vendors I can recommend.
Studio vrs outdoor?
Ahhh this question. I say "outdoor" because outdoor usually means an adventure and travel. But ultimately it depends on what suits the situation best. Expected outcome > Personal want.
How long have you been photographing?
Professionally, since 2017. But I've been photographing for well over 10 years.